WHAT IS MARIJUANA?
THE TRUTH ABOUT MARIJUANA
Marijuana is one of the most abused drugs in the world. There is an ever-growing gap between the latest science about marijuana and the myths surrounding it. Some people think that since it is legal in some places, it must be safe. But your body doesn't know a legal drug from an illegal drug. It only knows the effect the drug creates once you have taken it. The purpose of this publication is to clear up some of the misunderstandings about pot.
Marijuana comes from the Indian hemp plant, and the part that contains the "drug" is found primarily in the flowers (commonly called the "buds") and much less in the seeds, leaves, and stems of the plant.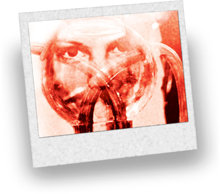 Marijuana, when sold, is a mixture of dried out leaves, stems, flowers and seeds of the hemp plant. It is usually green, brown or gray in color.
Hashish is tan, brown or black resin that is dried and pressed into bars, sticks or balls. When smoked, both marijuana and hashish give off a distinctive, sweet odor.
There are over 400 chemicals in marijuana and hashish.1 The chemical that causes intoxication or the "high" in users is called THC (short for tetrahydrocannabinol). THC creates the mind-altering effects that classifies marijuana as a "drug."
Plants, like animals, have traits that protect them in the wild. Plants can have colors or patterns that camouflage them from predators, or they can contain poisons or toxins that, when eaten, make animals sick or alter their mental capacity, putting them at risk in the wild. THC is the protective mechanism of the marijuana plant.
Intoxication literally means "to poison by taking a toxic substance into your body." Any substance that intoxicates causes changes in the body and the mind. It can create addiction or dependence, causing a person to want to take that drug even if it harms him or her.
You may have heard someone say that because marijuana is a plant, it's "natural" and so it's harmless. But it's not. Hemlock, a poisonous plant, is also "natural," but it can kill.
The other thing to know is that burning dried leaves and buds and inhaling the smoke into your lungs is definitely not "natural" and like smoking cigarettes, can be harmful to your body.
As for the medical uses of marijuana, it contains another chemical called CBD (short for cannabidiol). This is the substance most often associated with creating medical benefits. Unlike THC, CBD does not cause a high.2 Its medical benefits are still being studied, as are methods to breed marijuana plants with high CBD and low THC for medical use.
Marijuana is a drug like alcohol, cocaine, or ecstasy. And like these other drugs, it has side effects that can be harmful.
HOW IS IT USED? —THE TRUTH ABOUT MARIJUANA—
Marijuana can be smoked as a cigarette (joint), but may also be smoked in a dry pipe or a water pipe known as a "bong." It can also be mixed with food and eaten or brewed as tea. These are called "edibles" and are covered in detail later in this booklet. Sometimes users open up cigars and remove the tobacco, replacing it with pot—called a "blunt." Joints and blunts are sometimes laced with other, more powerful drugs, such as crack cocaine or PCP (phencyclidine, a powerful hallucinogen).
When a person inhales the smoke from a joint or a pipe, he usually feels its effect within minutes. The immediate sensations—increased heart rate, lessened coordination and balance, and a "dreamy," unreal state of mind—peak within the first 30 minutes.3 These short term effects usually wear off in two to three hours, but they could last longer, depending on how much the user takes, the potency of THC and the presence of other drugs added into the mix.
As the typical user inhales more smoke and holds it longer than he would with a cigarette, a joint creates a severe impact on the lungs. Aside from the discomfort that goes with sore throats and chest colds, it has been found that smoking one joint gives as much exposure to cancer-producing chemicals as smoking four to five cigarettes.4
The mental consequences of marijuana use are equally severe. Marijuana smokers have poorer memories and mental aptitude than do non-users.5
Recent studies on young adults that smoke marijuana, found abnormalities in the brain related to emotion, motivation and decision-making.
Marijuana as Medicine in 2020, Hilarious
—THE TRUTH ABOUT MARIJUANA—
"Research [on medical marijuana] has largely ignored older adults even though they experience the highest rates of medical issues that could be treated with medical marijuana," said co-author Lauren Hersch Nicholas. She's an assistant professor at the Johns Hopkins Bloomberg School of Public Health in Baltimore.
Her team analyzed responses of more than 100,000 adults, 51 and older, who took part in the 1992-2012 Health and Retirement Study. The survey looked at health and job market situations among older Americans.
In states that legalized medical marijuana, there was a 4.8 percent decrease in reported pain for conditions that qualified for pot treatment (cancer, arthritis, glaucoma and pain), compared to states without medical marijuana. Similarly, 6.6 percent more seniors reported very good or excellent health in states with medical pot.
At the time of the analysis, 20 states had medical marijuana laws in place. By the end of 2018, 33 states and Washington, D.C. allowed medical use of marijuana.
—THE TRUTH ABOUT MARIJUANA—
The study also linked medical marijuana legalization to increases in full-time jobs among older Americans.
Among those who qualified for medical marijuana, full-time work increased 7.3 percent, compared with a 5 percent increase among the entire study sample.
This suggests that any decline in productivity resulting from medical marijuana use is outweighed by an increased ability to work, according to the authors. However, the study only showed an association and not a cause-and-effect link between pain, work rates and medical marijuana.
"Our study is important because of the limited availability of clinical trial data on the effects of medical marijuana," Nicholas said in a Hopkins news release.
"These findings underscore the close relationship between health policy and labor supply within older adults," Nicholas said. "When we're doing policy evaluations, we have to think not only about whether the policy is changing health outcomes, but also whether it does it in a way that supports labor force participation."
The study found no evidence that medical marijuana legalization was associated with changes in daily activities such as getting dressed, going to the bathroom or walking.
The U.S. National Institute on Aging funded the study. The findings are in the spring issue of the Journal of Policy Analysis and Management.
—THE TRUTH ABOUT MARIJUANA—
"We wanted to understand the reasons why people are using cannabis medically, and whether those reasons for use are evidence-based," said lead author Kevin Boehnke. He's an investigator at University of Michigan's Chronic Pain and Fatigue Research Center.
Boehnke and his colleagues examined data from a 2017 report by the National Academies of Sciences, Engineering and Medicine on medical use of marijuana (cannabis). That report found conclusive or substantial evidence that marijuana eased chronic pain, nausea and vomiting due to chemotherapy, and muscle spasms of multiple sclerosis.
—THE TRUTH ABOUT MARIJUANA—
Though the number of registered U.S. medical marijuana patients rose from more than 641,000 in 2016 to nearly 814,000 in 2017, researchers said that's likely far lower than the actual number of users.
Of the license holders, 85.5 percent said they were seeking treatment for an evidence-based condition, with chronic pain accounting for 62 percent of qualifying conditions, according to the study.
—THE TRUTH ABOUT MARIJUANA—
Researchers said the finding is consistent with the prevalence of chronic pain, which affects an estimated 100 million Americans.
Brandian Smith, 37, of Pana, Ill., qualified for her medical marijuana license because she has fibromyalgia.
She told the Associated Press that on bad days, her muscles feel like they're being squeezed in a vise. She said she stopped taking opioid painkillers because marijuana works better for her. She spends about $300 a month at her marijuana dispensary.
—THE TRUTH ABOUT MARIJUANA—
"Cannabis is the first thing I've found that actually makes the pain go away and not leave me so high that I can't enjoy my day," Smith told the AP.
As of 2018, medical marijuana use is legal in 33 states and the District of Columbia, while recreational use is legal in 10 states. The federal government still classifies pot as a drug, however, with no currently accepted medical use and a high potential for abuse.
This study provides support for legitimate evidence-based use of medical marijuana that challenges its current federal drug status, Boehnke said.
This is important because more Americans are seeking safer alternatives to opioids for pain relief.
"Since the majority of states in the U.S. have legalized medical cannabis, we should consider how best to adequately regulate cannabis and safely incorporate cannabis into medical practice," Boehnke said in a University of Michigan news release.
—THE TRUTH ABOUT MARIJUANA—
The study was published in the February issue of the journal Health Affairs.